Telemedicine platform MomentMD improves accessibility for people and their pets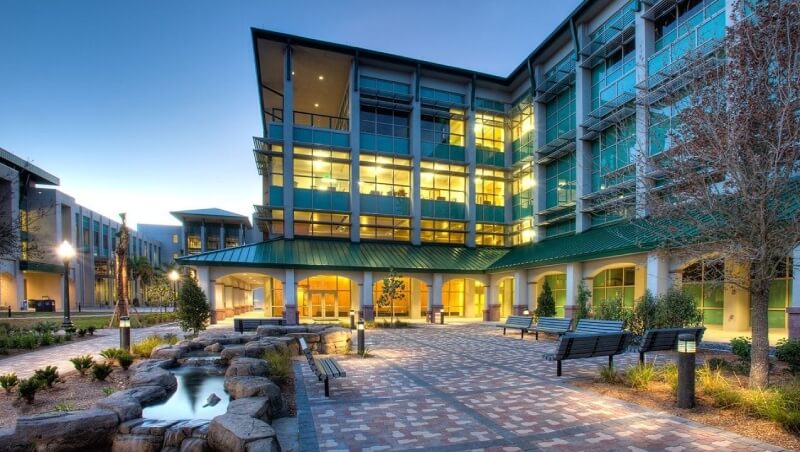 Abanob Farag ('18, Biology) knew he wanted to work in medicine as far back as middle school. His father owned a medical supply company, and Farag was always surrounded by family and friends working in medicine, which immersed him in the world of pharmaceuticals for nearly his whole life. But beyond just wanting to walk in his father's footsteps, Farag was driven by the poor health habits of the people he encountered.
I saw people not caring enough about what they eat or not taking medicine when they needed it," said Farag about people's lack of desire and knowledge for health. "It was like they couldn't go see a doctor, or they didn't know how to approach their health.
Farag knows there are several reasons why a person might not be getting necessary medical treatment, but two things stood out: accessibility and affordability. Those two obstacles to a healthy lifestyle propelled Farag to launch MomentMD in 2019.
We're a telemedicine company based out of Orlando, and we offer telemedicine for people and their pets currently in 46 states," Farag said about the business he thought of before starting his biology degree program at FGCU. "Basically, the vision of the platform is to improve the continuity of care so that physicians can keep seeing their patients outside of the clinic.
Telemedicine is defined as the practice of caring for patients from a remote location, most commonly now through the use of smartphones and webcams.
But MomentMD offers so much more than just a mobile link to their doctors. Through the free mobile app, Farag connects patients to health professionals around the clock. It also enables people to keep their medical records and information online and on their phones, which improves the continuity and convenience of their medical history.
But, most importantly, Farag said, MomentMD makes low-cost clinics available to those who can't afford health insurance or regular health care.
There are around 28 million uninsured Americans, and we wanted to focus on those individuals. There are a few thousand free or low-cost health clinics around the country. Let's get people connected with these places, he said.
Farag has hope that his company can improve Americans' health across the board.
We focus on preventative medicine or lifestyle medicine. We saw that the telemedicine component would encourage people, through convenience and accessibility, to access their provider, maintain their health, prevent certain illnesses. Beyond that, we also cover a wide range of specialties: primary care, family medicine, pediatrics, mental health, allergy immunology, OBGYN, dermatology, urology, chiropractic, orthopedics, I mean pretty much everything.
A biology student with an entrepreneurial spirit
While Farag had a vision to provide affordable, advanced health care for all people, he knew he needed the business acumen to launch his company and grow it. He credits many FGCU staff and faculty members for their help with making MomentMD successful. But one person, FGCU's School of Entrepreneurship Director Sandra Kauanui, played a big role.
She's very passionate about helping students, and she wanted to use every resource she had," said Farag. "The first day I sat down with her, she introduced me to a lot of different people. She started giving me all these names and shooting emails off to different people who could help me.
Since its launch, Farag has seen his brainchild expand into 46 states. He's turned his individual idea into a full operation, employing business development, marketing, operations, finance, administrative and technological teams. MomentMD has also officially partnered with two major and four minor nonprofit organizations and more than 120 active healthcare providers.
Kauanui knew that Farag had a successful formula and was not surprised by MomentMD's initial growth.
He is developing solutions in telemedicine, which is growing and is becoming a standard in this country," Kauanui said. "There is increasing demand for his product especially with the ongoing viral epidemic.
Even though Farag has graduated and moved his business to Orlando, FGCU is helping him grow MomentMD through the school's Runway Program. The Runway Program helps FGCU's alumni grow their businesses by providing them with work spaces, access to technology, development software and mentorship from the school's business and entrepreneurship experts.
We have a specific program for alumni in which we can help them with their startups. He started coming in to get help from our Entrepreneur in Residence Mark Bole and our Runway Program Director Scott Kelly.

Kauanui
Farag sees the university as the setting for the next big leap for his company and currently has pending contracts in the works with four universities.
I think that MomentMD is set up to really capture a big market with universities as well as university students. You know, there's a lot of students on a budget," said Farag about MomentMD's future direction. "We feel it will actually help a lot of these students. We want to implement it in universities across the country to help these students, starting with FGCU.
As he plots this new course for his business, Farag will continue his work to make health care accessible and affordable for everyone.
Originally Posted: https://fgcu360.com/2020/02/12/alumnus-advances-the-future-of-affordable-health-care/